Enhance your Vocabulary
Hi, my dear followers and students
Thank you so much for your kind words, posts, comments, and best wishes. I'm appreciative of your support and love. I am extremely glad that you follow me! Now, it is my time to make you happy and thus, I prepared a gift for you.
Based on the well-known television program "Wednesday," I made a workbook filled with cool idioms, words and expressions!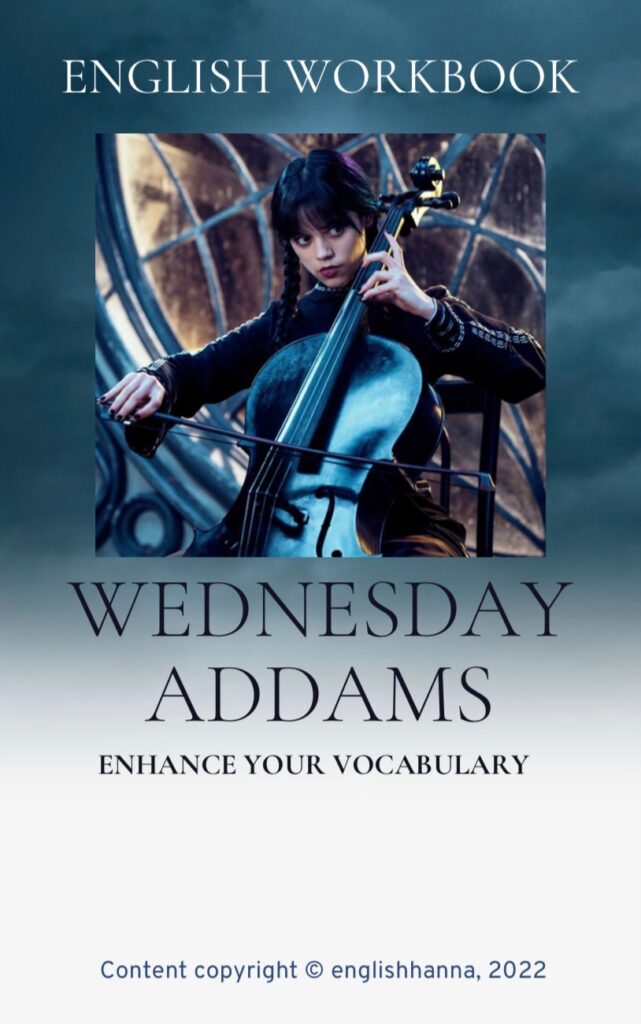 Prepare to immerse yourself in English-speaking culture and improve your language skills!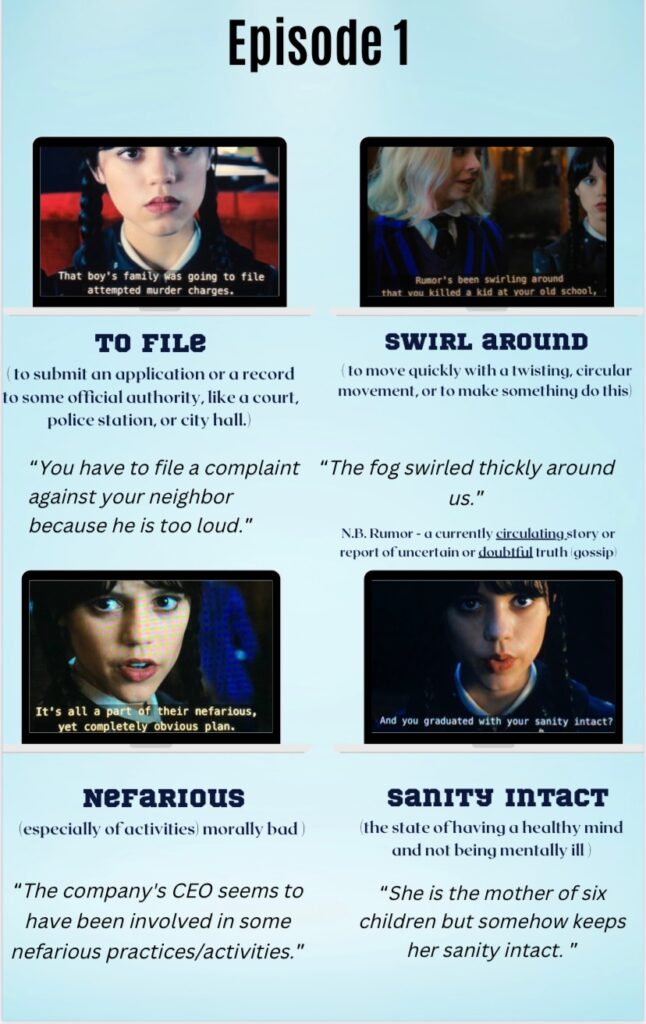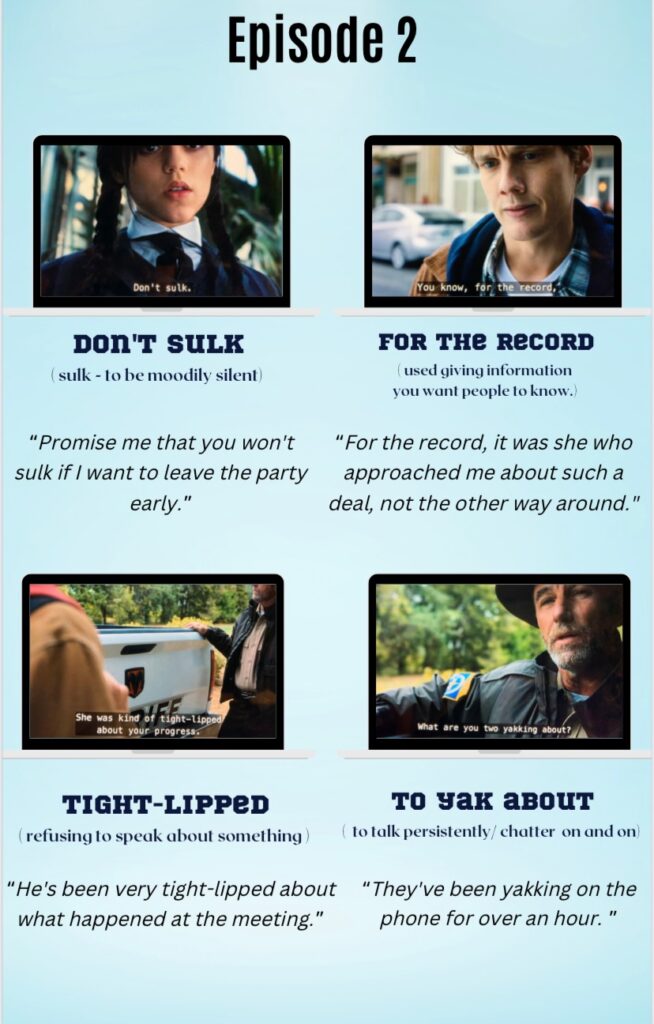 Download it right now! Toodles